More vibrant colors for better images
Using an advanced picture quality improvement algorithm, Samsung's Wide Color Enhancer drastically improves the quality of any image and uncovers hidden details. Now see colors as they were meant to be seen with Wide Color Enhancer.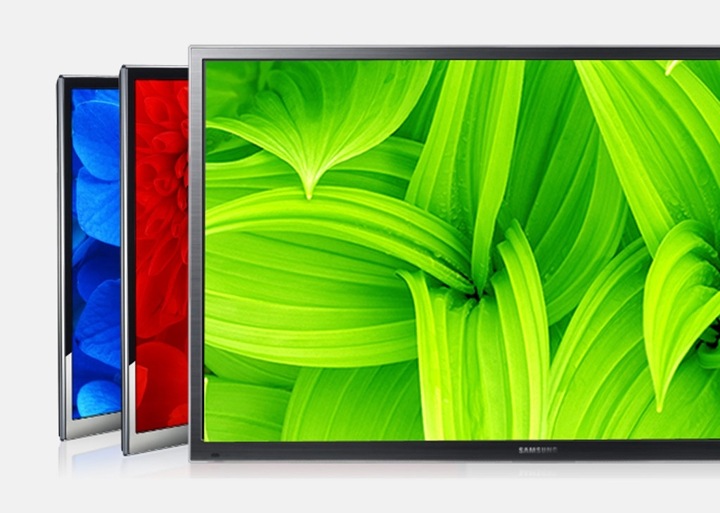 Watch movies from your USB
With ConnectShare Movie, simply plug your USB memory drive or HDD into the TV and instantaneously enjoy movies, photos or music. Now, you can experience a wide variety of content in the comfort of your living room on your TV.
*Supported formats include AVI, ASF, MP3, JPEG and others. See manual for full list of formats supported
Access the Internet without wires
With Wireless LAN Built-in, streamline your TV's connectivity capabilities without adding more external devices and maintain its attractive design.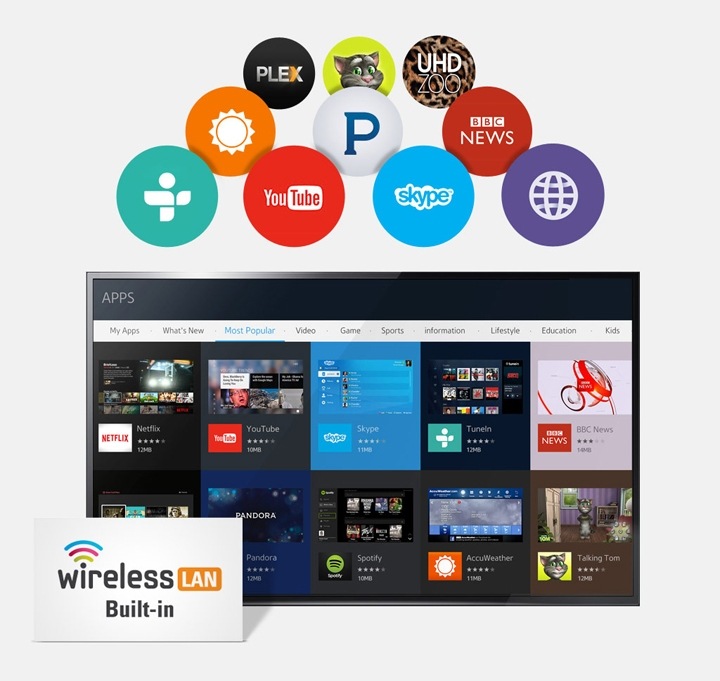 Bringing a full multimedia experience into your living room
With High Definition Multimedia Interface (HDMI) inputs, the Samsung TV will transform your living room into a multimedia entertainment center. HDMI provides high-speed transmission of high definition digital data from multiple devices straight into your TV.
Get easy access to Netflix with built-in support
Every Samsung TV comes with quick and easy access to Netflix. In fact, it's right there on the very first screen you see. Whether you're a movie buff or addicted to TV shows, there's plenty of entertainment on Netflix for everyone. Explore one of the largest online video libraries in the world, and stream your favorite TV shows and blockbuster movies on demand, right on your new Samsung TV. It's just a click away.
*Netflix is only available in certain countries. Streaming membership required. More information at www.netflix.com.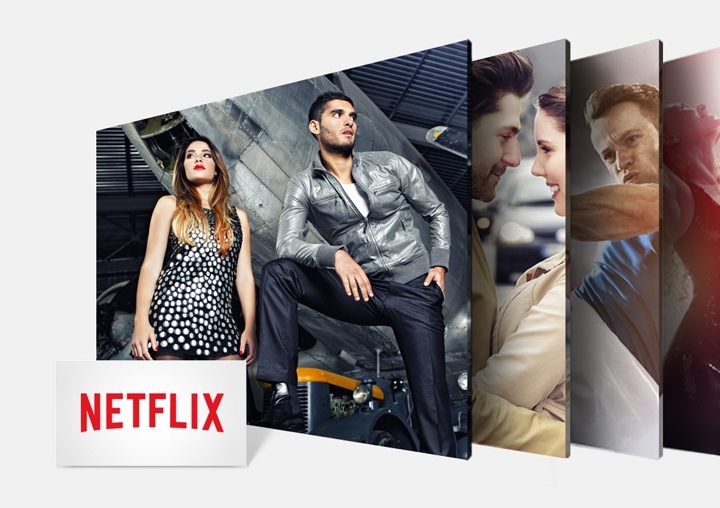 Experience life-enriching apps on your Smart TV
Content is everything, and Samsung Smart TV has you fully covered. Enjoy tons of amazing apps and surf the web to your heart's content in the most seamless, intuitive way possible. Simply swipe left or right to view customized app recommendations, new featured apps and more, all at a glance. It even has an improved web browser app that gives you quick access to popular websites in your region all with a single click of a button, and without having to type in the URL.
Instantly switch back and play right from where you left off
What's the point of having all those apps and features on a smart TV if they are hard to use? With Samsung Smart TVs, switching between various kinds of content is now as easy as changing your TV channel. Instantly and seamlessly switch to live TV while watching a video online, and the other way around. And when you return to your video, Samsung Smart TV remembers your activity and picks up and plays your video from right where you left off. It's time to enjoy a truly smart home entertainment experience.
* Screen image pictured is a representation and may not reflect actual user interface. * Content, TV services and capabilities pictured may not be available in all regions and territories.