Q Contrast Plus
Q HDR Elite
Ambient Mode
Smart TV with Bixby Voice
The genius of design. Experience the 2018 Q7.
2018 QLED TV. See nothing else.
A feat of TV artistry, the 2018 Q7 blends style and performance. One thin cable attaches everything cleanly to the TV that mounts flush to the wall1 . Q Color and an anti-glare screen make the Q7 genius.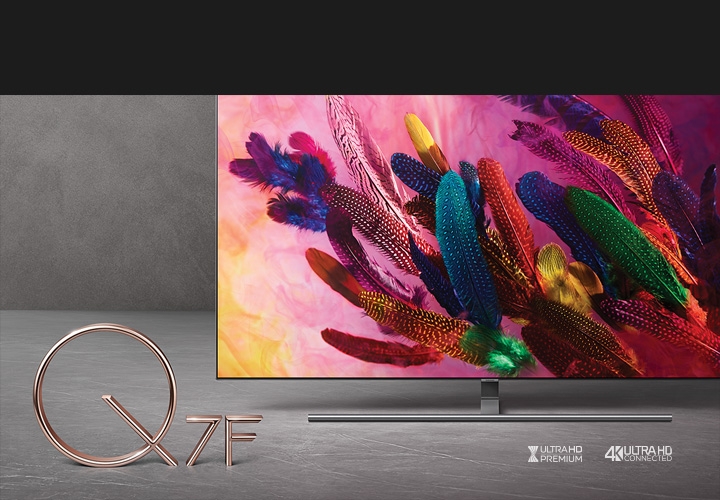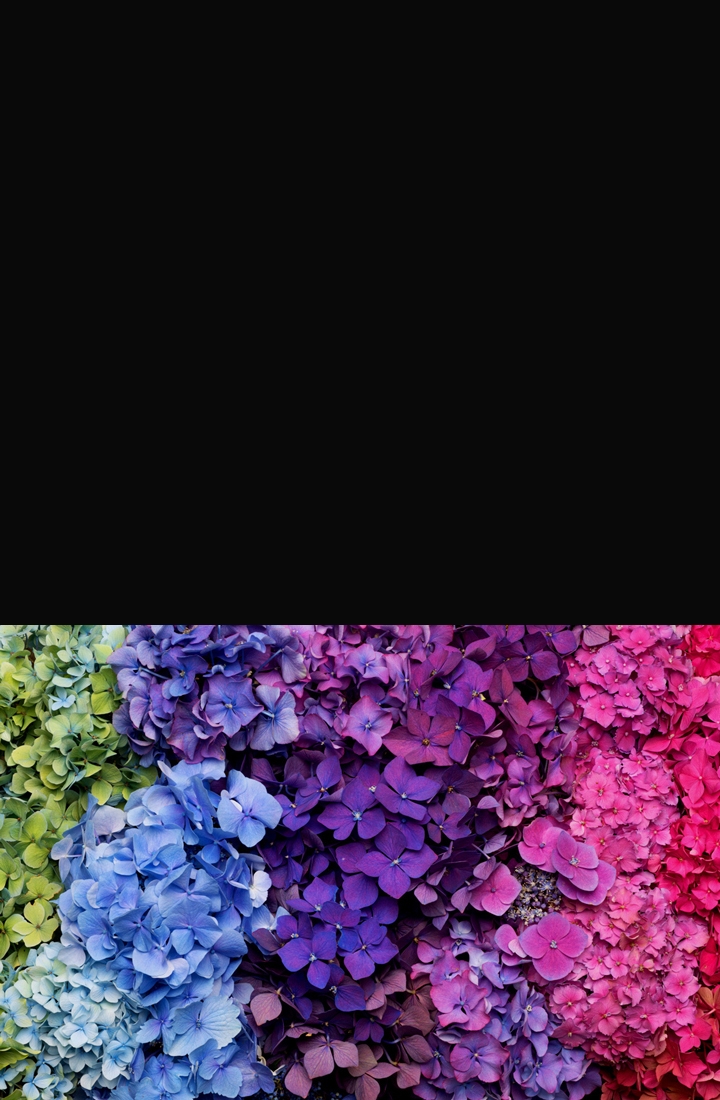 See the world in a billion colors
Q Color™
Push the boundaries of color with proprietary Quantum Dots, over a billion shades, and 100% color volume* – all reserved for our flagship QLED TVs.
*Samsung QLED is a Quantum Dot based TV.  QLED televisions can produce 100% color volume in the DCI-P3 color space, the format for most cinema screen and HDR movies for television.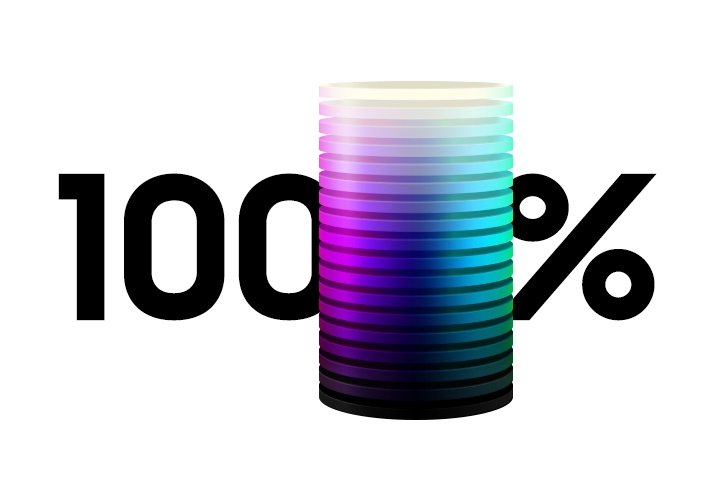 Pump up the color
100% Color Volume
The secret behind color is it may fade in bright scenes; QLED TVs with 100% Color Volume* rejuvenate color in challenging content for a brilliant visual experience.
*QLED televisions can produce 100% color volume in the DCI-P3 color space, the format for most cinema screen and HDR movies for television.
Enhanced contrast for a cinematic experience
Q Contrast Plus™
Experience dramatic depth with incredibly deep blacks and an anti-reflective screen.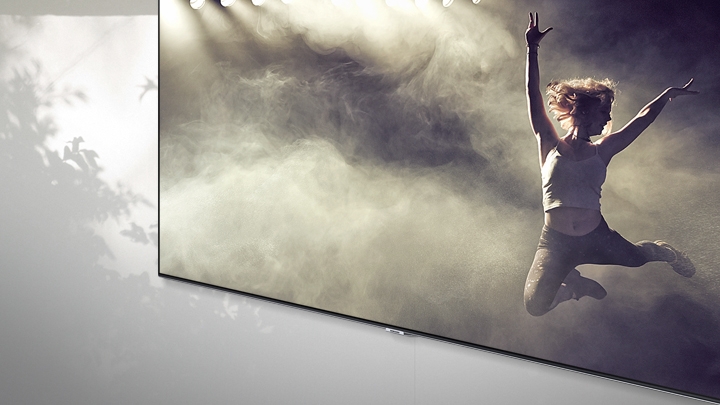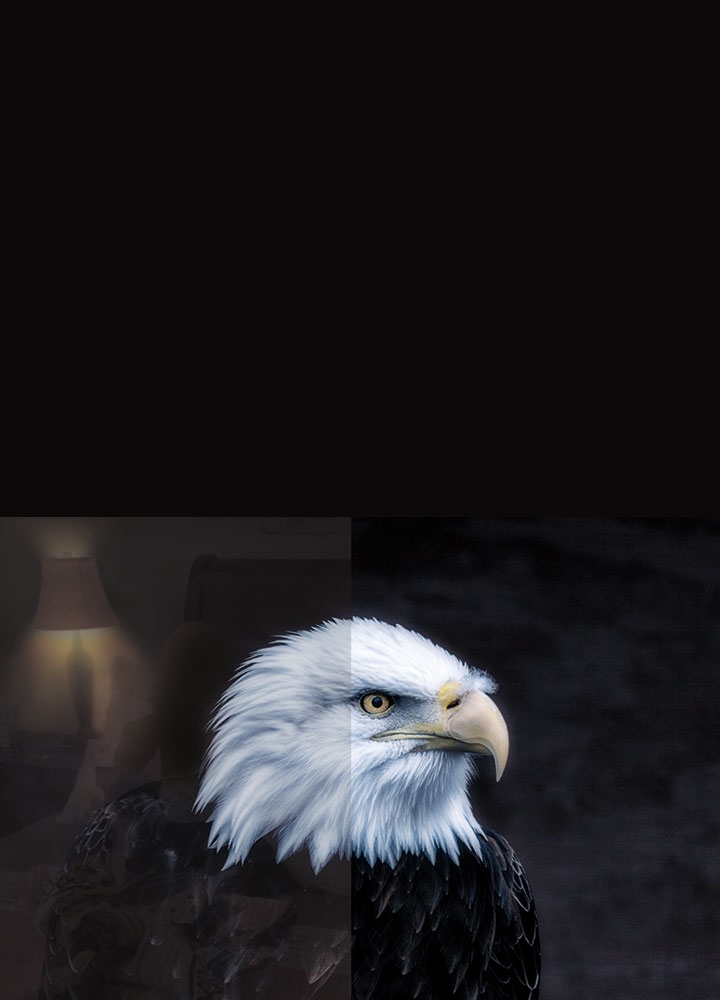 See into the shadows at any time. In any light.
Ultra Black Elite™
An anti-reflective screen dramatically reduces glare and significantly deepens blacks.
See details previously hidden
Q HDR Elite™
Step up to Elite class HDR with the power to reveal stunning details and in-depth vibrant colors.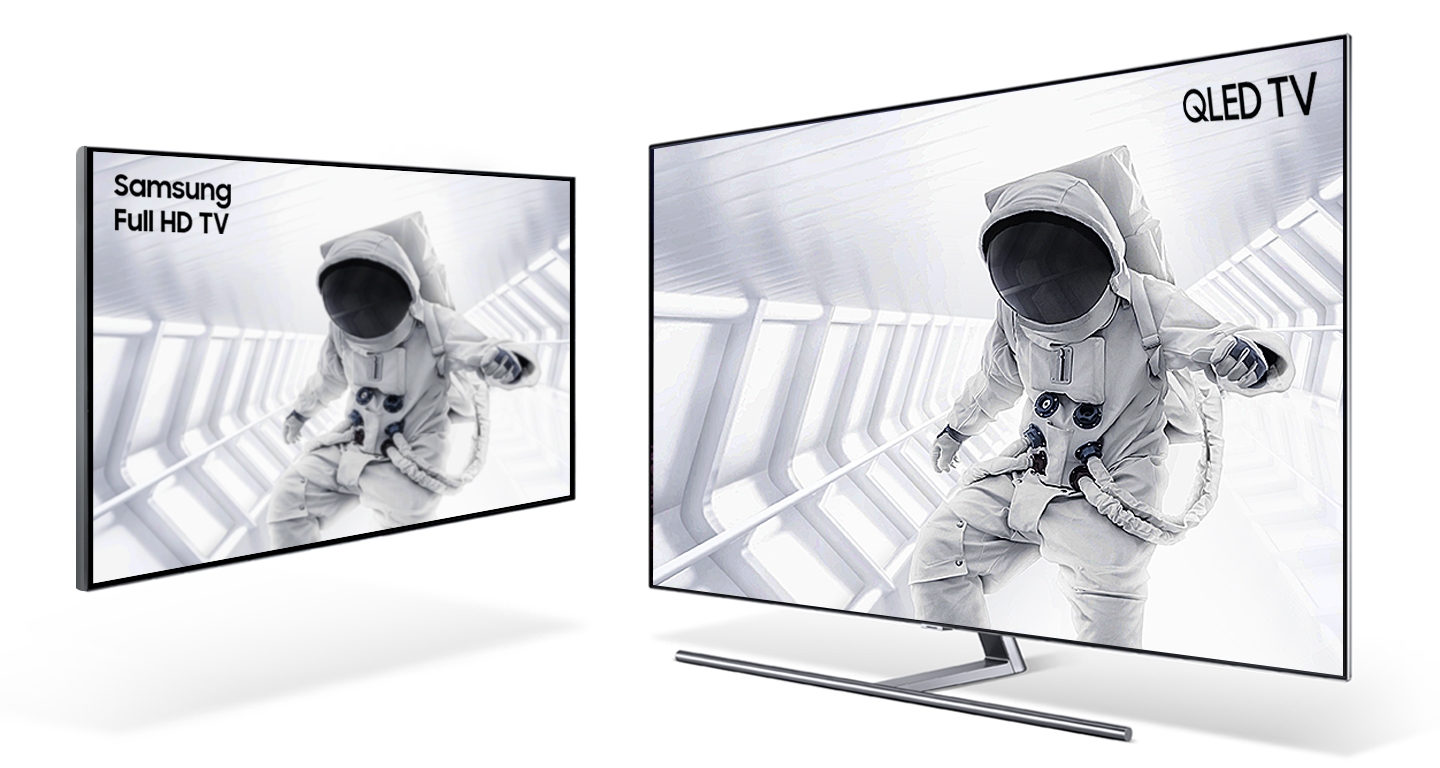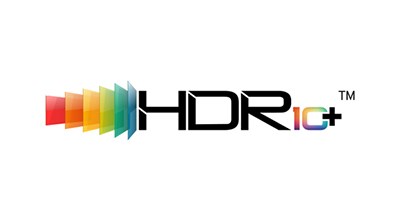 An advanced HDR technology, HDR 10 precisely optimizes every scene for color, contrast, and details.
CERTIFIED ULTRA HD PREMIUM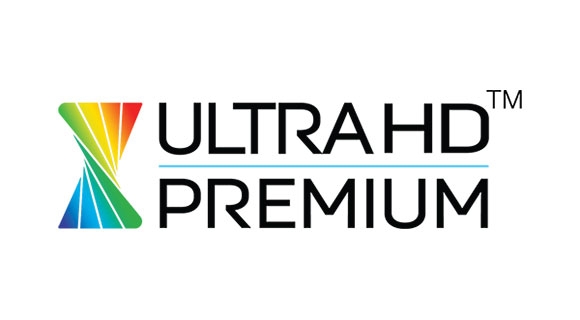 QLED Q7F TVs are certified as Ultra HD Premium to deliver 4K clarity with exceptional HDR performance and more expansive color for a cinematic viewing experience as the director intended.
4X THE RESOLUTION. 4X THE CLARITY.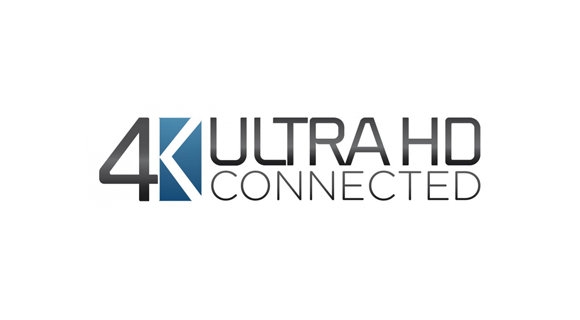 QLED TVs meet the highest 4K Ultra High-Definition standards as defined by the Consumer Electronics Association (CEA).
As some TVs age, you may see that colors are less vibrant . QLED TVs are built to last and provide a vibrant picture even after long periods of time.  Our metal alloy quantum dot pixels feature inorganic materials that are engineered for durability and resistance to fading.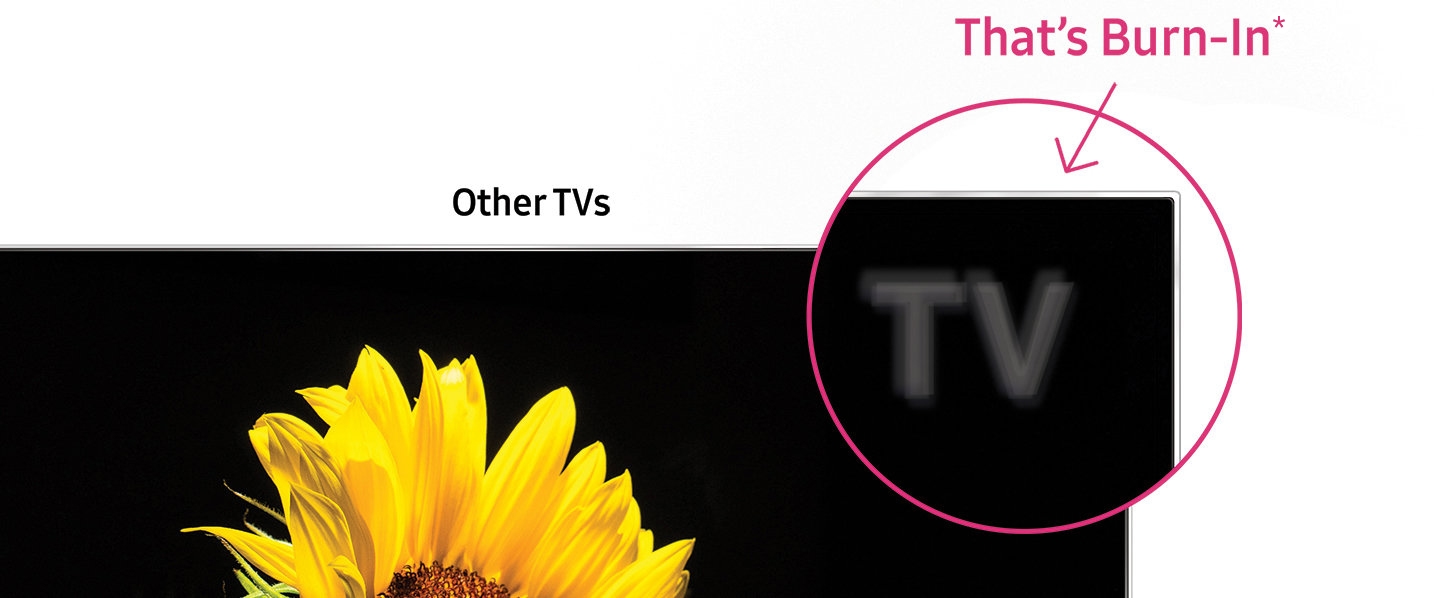 Burn-in is when station logos, stock tickers, or other images linger on your screen. But, with Samsung QLED TVs you don't have to worry because all QLED TVs are 100% guaranteed against burn-in*.
*Burn-in is a permanent defect in areas of a TV display that can be caused by cumulative effects of displaying the same image or scene for long periods of time, sometimes even as little as one hour. In the event of burn-in from normal consumer use, Samsung Customer Service (1-800-726-7864) will either repair or replace at its option the 2018 QLED TV with a similar model. This guarantee requires valid serial number, valid picture proof of burn-in, and product registration on Samsung.com. Does not cover fraudulent claims or claims of burn-in resulting from negligence or improper use of TV.
Powerful processing for spectacular picture
Q Engine™
Heighten your view with a powerful processor that optimizes your content for 4K clarity, color and HDR.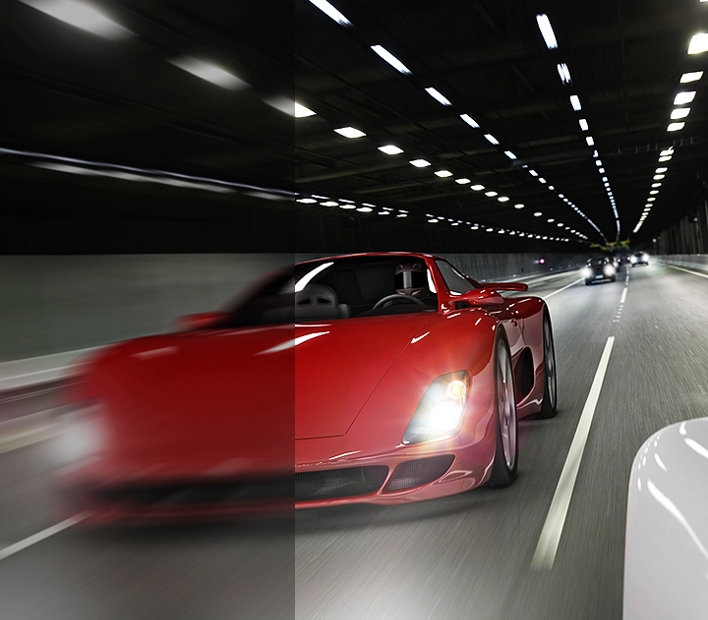 Incredibly fluid motion
Enjoy smooth, crisp action even in the fastest scenes with Motion Rate 240.
Q Style Elite™
Designed to achieve aesthetic excellence by minimizing wires and mounting flush to the wall as a picture.* When not watching TV it blends art and your wall together for a design sure to amaze.
*A small gap between the  wall and TV may occur if wall is not 100% flat or is constructed off-angle to the floor or if installed incorrectly. Mount sold separately.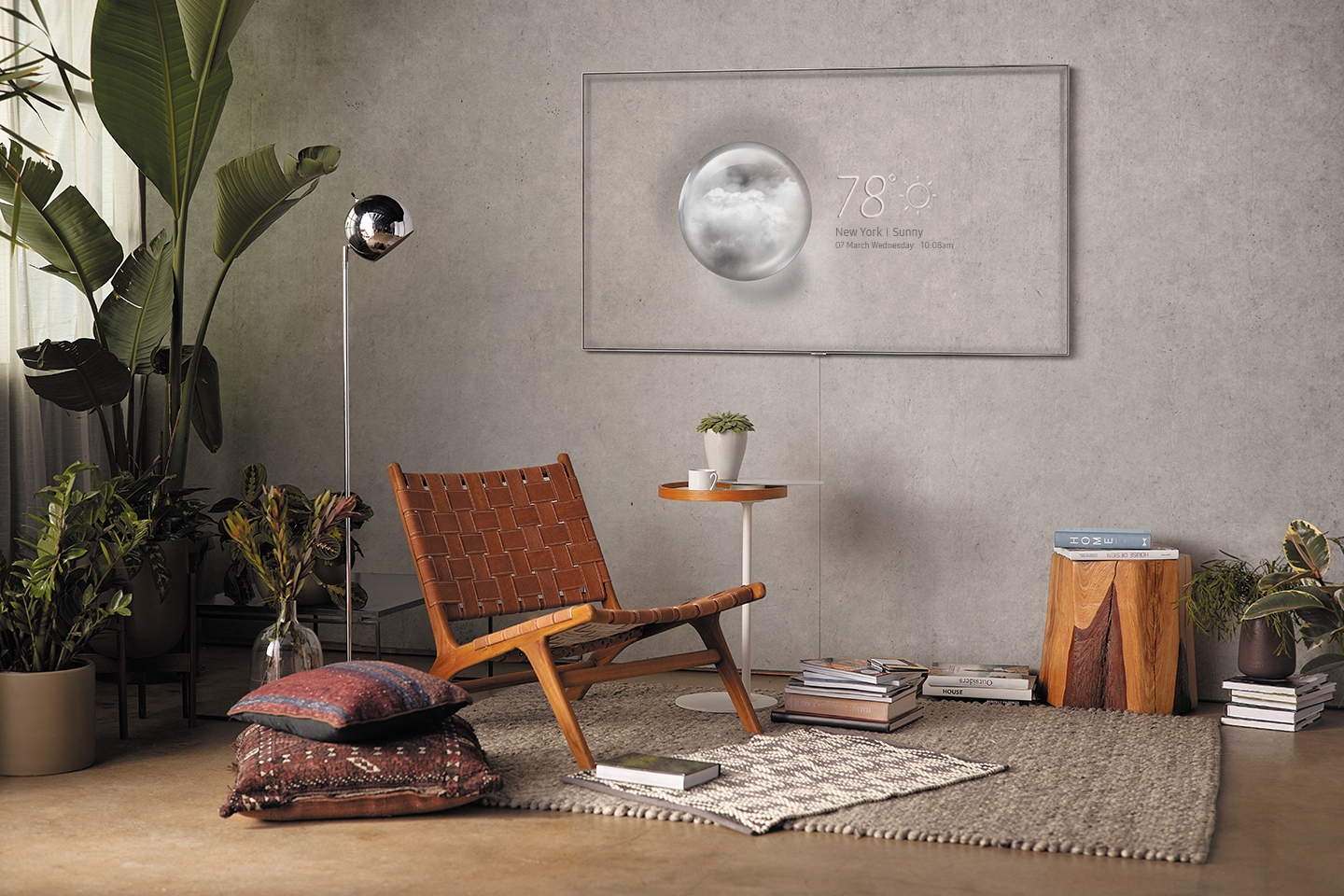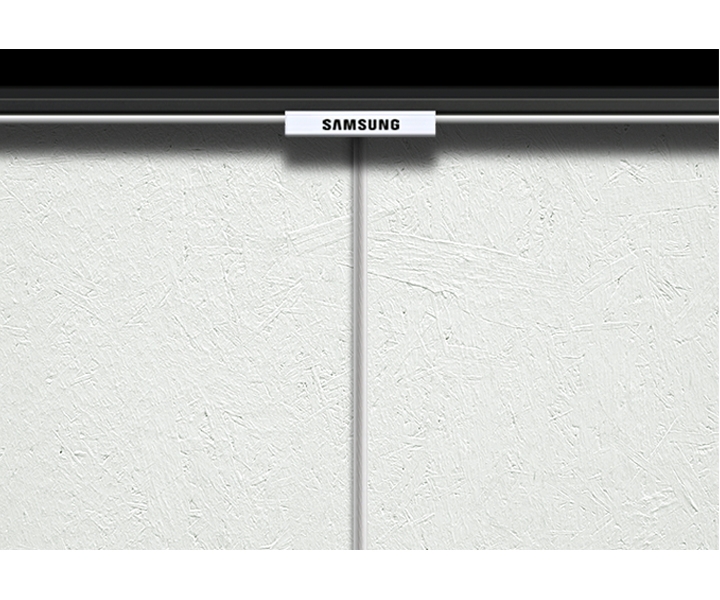 One cord. No clutter.
One Invisible Connection™
One slim cable combines your power and video gear into a single connection to the TV.*
*Refers to the single optical cable connected to the One Connect Box and excludes the TV power and external device cables.
Clutter free
One Connect Box™
Connects your components to one separate box, not to the back of the TV.*
*One Connect Box may vary by model.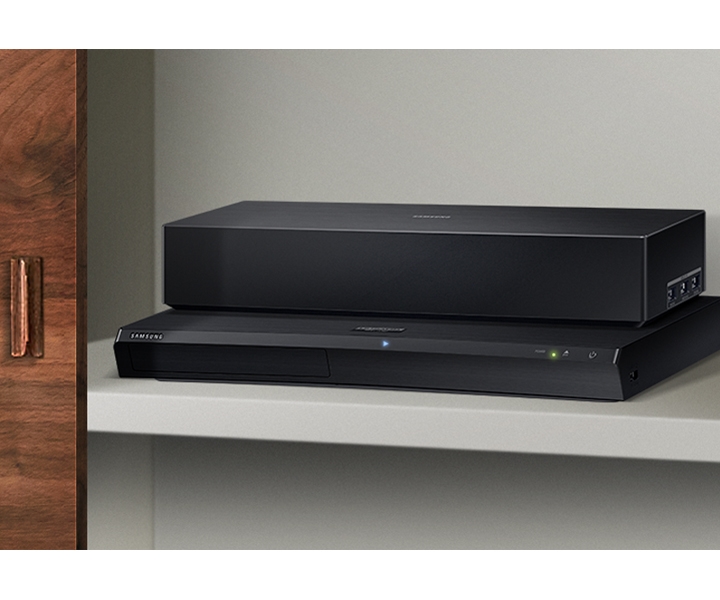 Ambient Mode
With our new Ambient Mode, you can elevate your living room with decorative content, useful information and your own photos, you won't notice the TV on the wall as it blends perfectly with your décor, and it can even play a bit of light background music.
*Background feature accuracy may vary based on TV location, dependent on wall designs, patterns, and/or colors. SmartThings app on a mobile device (Android, iOS) is required for some functionality. App features may be limited at launch; please continue to check for updates.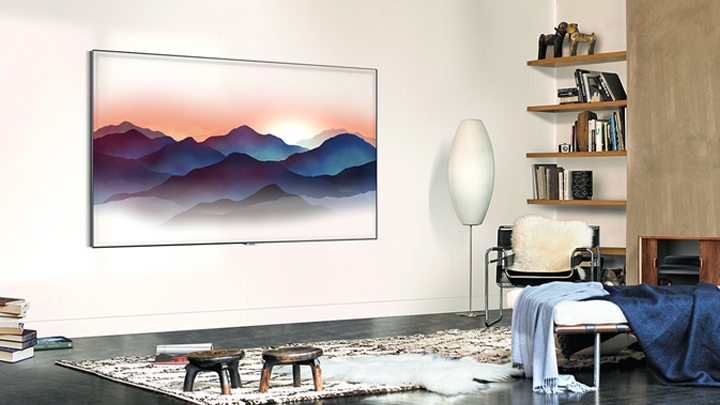 A video shows the various options for Ambient Mode. In Deco Mode, an image of mountains in the QLED TV on the wall is moving naturally. The room goes dark as the time changes from day to night. In Info Mode, the QLED TV shows the current location and temperature. The screen goes dark as the time changes from day to night. In Photo Mode, photo list appears on the Samsung QLED TV. The screen focuses in on the selected picture. In Music Mode, A notification for playing music appears on the QLED TV on the wall.
Décor
You can also elevate your living room by applying decorative content that blends beautifully with the space around the TV.
Information hub
Get useful information such as weather, outdoor temperature and major headlines displayed on the screen.
Personal photos
Relive all your memories. Turn your living room into a personal gallery by displaying photos from your mobile device or the Samsung Cloud.
Play music
Use your TV to set the mood. Find your favorite tracks or playlists with Bixby's intelligent voice command or use Bluetooth to play music from your phone.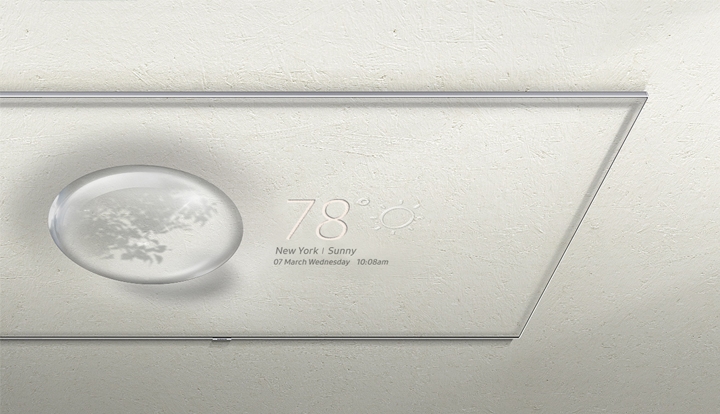 Closing the gap
No Gap Wall Mount™
Hang your TV snug to the wall with the No Gap Wall Mount™* that's easy to install and adjust.
*A small gap between the  wall and TV may occur if wall is not 100% flat or is constructed off-angle to the floor or if installed incorrectly. Sold separately. Available on 2018 Q7C, Q7F & Q9F models only.
A picture without borders
Boundless 360° Design™
The stunning, clean back and virtually bezel-free design keeps your focus on the incredible picture. Evoking minimalism from all angles, your eyes will be pulled into a pure viewing experience.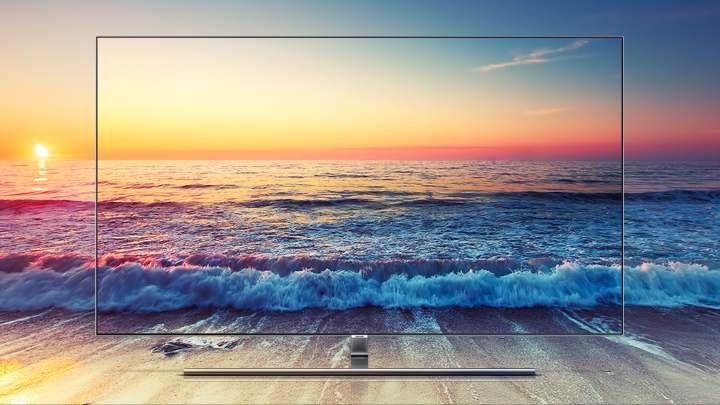 More design choices than ever
One Mount Solution
Make decisions on your décor based on you, and not your TV. QLED TV's One Mount solution lets you place your TV wherever you want, however you want. Try out different styles, whether it's hanging it on the wall or on a variety of stands that are easy-to-change.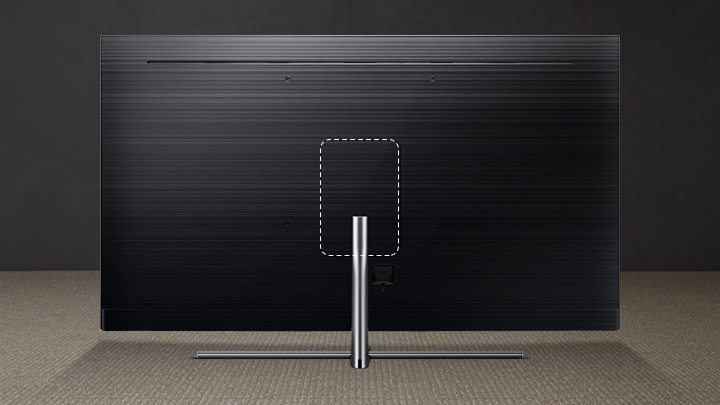 Studio Stand
The Studio Stand gives your room a unique and elegant look and feel.² It is stunning from any angle and fits in seamlessly with your living space.
Gravity Stand
The Gravity Stand is designed to look great wherever you put it.³ The full-metal body blends in seamlessly with its surroundings, adding visual appeal to your living space.